The International Union of Soil Sciences
The Italian Society of Soil Science
The City of Florence
invite you for the
Centennial Celebration and Congress of the
International Union of Soil Sciences
May 19-21, 2024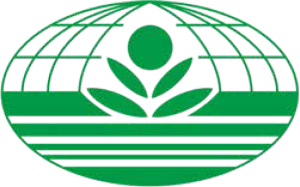 100 years of soil science
past achievements
and future challenges
The custodian of soil science will celebrate its centennial contributeto the nature and human wellbeing in 2024.
The event will also empower the linkages with different disciplines,policy makers, stakeholders, institutions and associations to effectivelyaddress civil society needs within agriculture, forestry, environment,urban planning, energy, education and other societal issues.
The celebration will occur on May 19thand will be followed bytwo intense days of congress, with plenary and parallel scientificsessions. Both soil scientists and specialists from other disciplineswill participate to each session, focusing on past achievements andfuture challenges.
The congress will be followed by technical/scientific excursions thatwill range from short local to long trips, spanning from Alps to Sicily.
A pre-congress visit to Villa Lubin in Rome, the historical place wherethe IUSS was founded, is scheduled on May 18th.
We are looking forward to welcoming you in Italy,